NY Summit on Revenue Accounting and Reporting best practices
Bramasol's CEO, David Fellers joined with EY and SAP RevRec experts in presenting at the EY/SAP Revenue Recognition Summits Series on September 17, 2015, at the SAP office in downtown NY.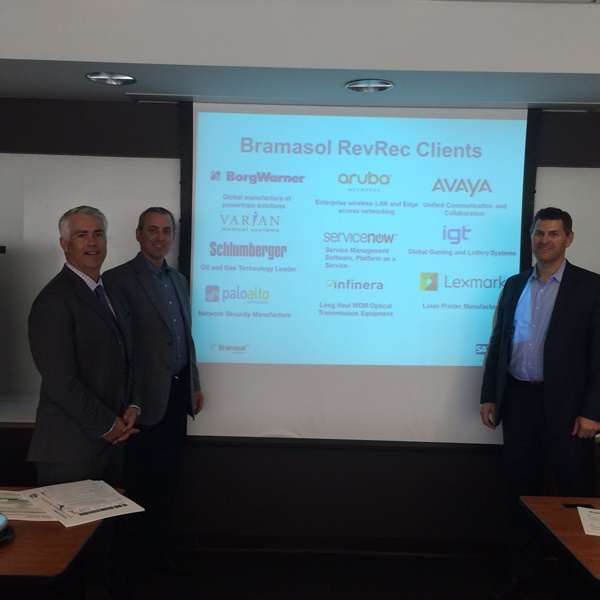 The EY/SAP Summits focus on how we're working together to help educate companies about the impact of the new standard on systems and processes.
The New York Summit was another great opportunity for companies to network with peers and participate in an interactive discussion on the accounting, systems and business process implications of the Revenue Recognition standard moderated by Pete Graham, Solution Leader, Revenue Accounting and Reporting and Simple Finance, SAP and several of EY Revenue Recognition leaders.
MIssed the summit and would like to learn more?  Click the link below.