See Nakisa on Leasing & Bramasol on RevRec
Reminder that SAP Insider Financials2016 is March 15-18, 2016!
If you'll be in Las Vegas next week, here are two important must-see presentations that will be critical for the success of your company's compliance programs!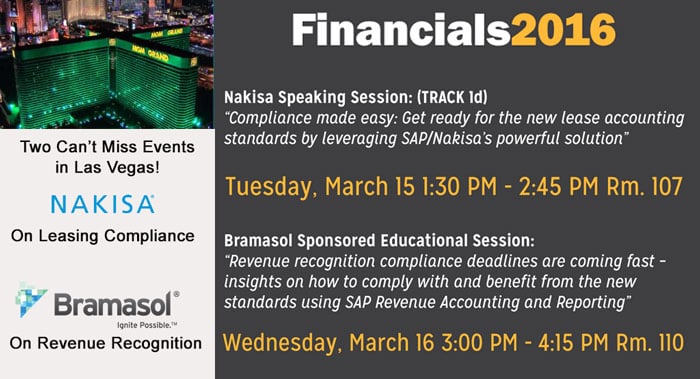 Click below to Add These Events to Your Schedule:
Add: Nakisa Session March 15

Add: Bramasol Session on March 16
See the full schedule of events.
Hope to see you in Vegas!